Personal log entry
Stardate -309199.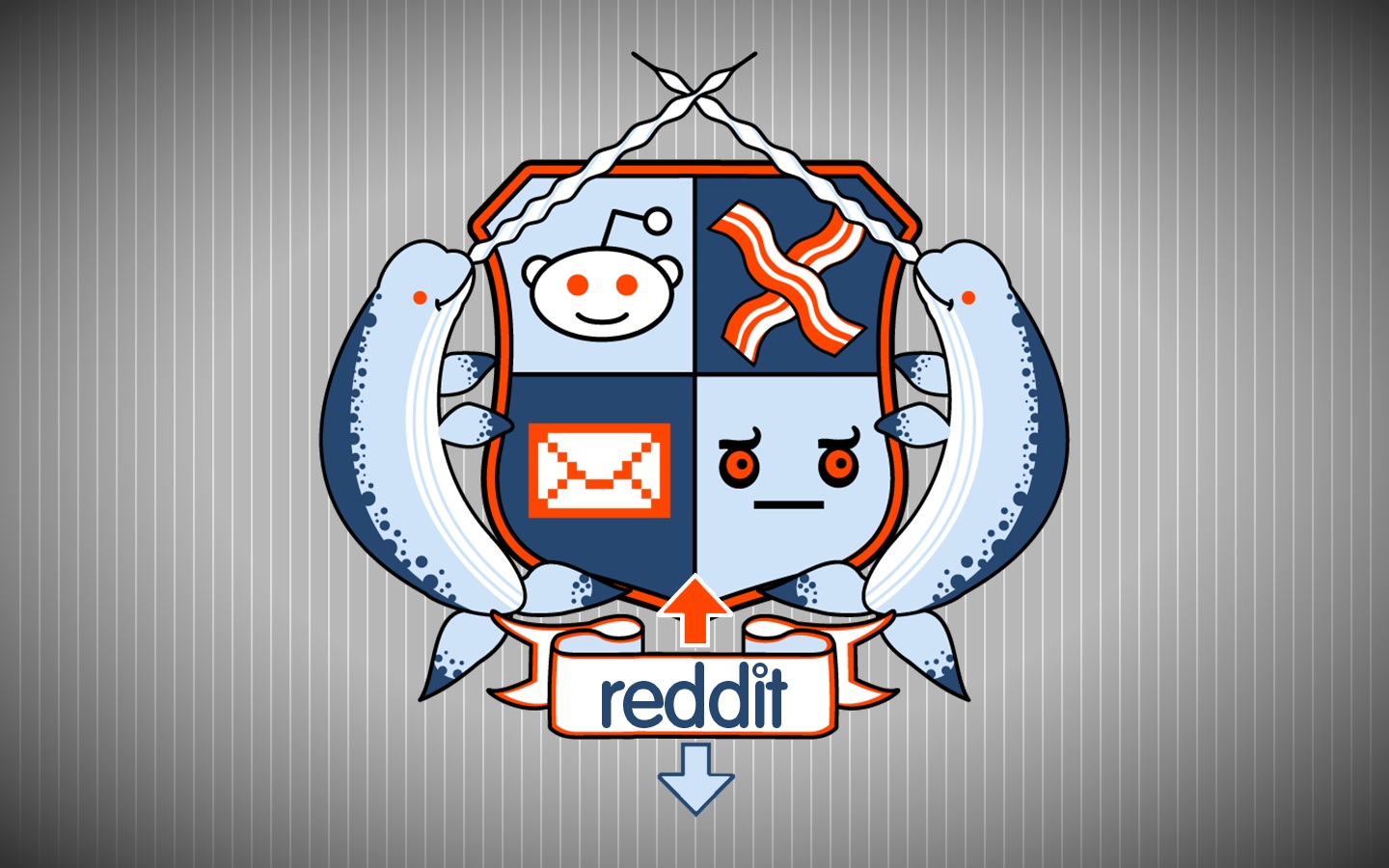 So yea, I have a new addiction. You know it as
reddit.com
. I know it as the most addictive place on the internet. Between
TIL
and
wtf
I can't get enough of that site. I find myself looking for the most obscure subreddits now that I have a good collection of common ones. I had known of reddit for quite some time though. I myself have made it onto the front page of atheism subreddit a few times in the form of my lyrics being attached to memes. Now its to the point where ive not only set reddit as my homepage, but i've set it up to where reddit.com/random is the subreddit that comes up. Which means every time I load my browser it randomly loads a subreddit i've probably never seen before. Awesomeness dipped in crack. My name on there is
GreydonSquare
however i now have several sock accounts, now that I understand why you would need one. For those who are unaware, a "sock" account is a fake account that you've built up over time to appear as real as any other profile. This is great when you want to communicate consistently anonymous, you can do so and no one will be the wiser. Some times its good NOT leaving a digital footprint as Greydon Square.
I'm not sure if I told you this, but a couple of weeks ago I had a chance to try the Oculus Rift. Man that thing was cool, however, it would've been a MUCH better experience had it NOT been at
indiecade
outside. It seemed the people working the display booth were so impersonal and disconnected with the whole thing. THEN, the demo i got was this wack ass dumbo-elephant-swing-your-trunk-around-and-hit-things game. Terrible. I'd give the game itself a 1/10 if i had to rate what I tried. I didn't even have the earphones on, so i had to listen to people who couldn't control their screaming while i was demoing the rift. In concept it was an excellent piece of tech. 1:1 movement ratio, as well as 1080p resolution. I just wish I could've demoed something else some
where
else.
Yes, yes, Game of Thrones. This isn't going to be what you think it is. I'm not going to oversell this series the way it was sold to me. Coming off of the great series that was Spartacus, hearing all of the hype behind this show, I knew it was only a matter of time before I checked it out. And while it hasn't reached the level of great, so far, it is relatively good. I'd say this show has as many primary characters as Star Trek Deep Space Nine and just as many secondary characters. I kind of like it, but, I kind of prefer a tighter story circle. Either way, so far, it's done an fairly decent job at balancing the progression of the characters but, because there are so many, i find myself wondering about other characters, and certain unexplained expects of their history. No matter, the show is VERY watchable, and enjoyable if you see it through the eyes of certain charming characters. Right now i'm in the middle of season 2, so ill wait to withhold final judgement, but so far, i'm giving it a B-. Check it out if your into to slow dialogued fantasy sword fighting shows.
What if I told you that I shot Summer's Ending in 4K? What would you think that looked like? Let me answer that by saying this, I've never seen myself on such a camera or in such a resolution. I had a chance to live as a homeless man with
Jakob Owens of the Buff Nerds
at the production helm. With his cameraman
Tom Taughter
we started shooting as early as 5:30am in North Hollywood. We didn't stop shooting until sunset in the LA river. One of my guys
Flylane Case
told me if you wanted a video done right you get Jakob Owens. So that's what I did, and damn, Case was spot on. I promise you will not believe what it looks like. A very special thanks to Jakob, Tom, and the city of Los Angeles for allowing such a creative backdrop and landscape to shoot in.
So thats my update. A special shoutout to my friends Devin and Cathryn for tying the knot over the weekend. Congrats and I wish you guys the very best in the future. Im sorry I could not be there to attend the big event.
Be on the lookout for C-Gats upcoming project as well. It's called Gatzilla. And I have a song on there called Drone Cypher. Should be hitting bandcamp and itunes in a month. Ryuken Vs is still coming, but artwork is really coming along slowly. May have to take some drastic steps.
Until next time, Peace peace.
Grey